Front of House Manager – Que Bueno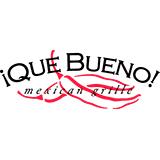 Mission Yogurt Inc, with its array of restaurant concepts, is built upon a team that has a goal of "wowing" its restaurant guests. We want to make it clear that Mission Yogurt is here to grow and expand. This will happen only with dedicated people like you.
Is it in your nature to jump in, talk to guests, help others, and have fun while doing it?
We are currently seeking leaders who are ready to make decisions necessary to achieve excellent results. If you have strong leadership and people skills, and a passion for the restaurant industry, we are interested in talking with you about becoming a member of our team.
We are currently seeking an experienced Manager for our restaurant, Que Bueno located at Denver International Airport! We are looking for a special team member to lead an amazing crew within our culture.
POSITION SUMMARY:
The Manager is responsible for overseeing all aspects of restaurant kitchen operations; including but not limited to quality control, personnel management, sanitation, equipment maintenance, health inspections and inventory management. This role requires an in-depth knowledge regarding various company policies, procedures, and exposure to a wide variety of concepts. The extent of this responsibility includes, but is not limited to ensuring that all front and back of house restaurant managers and supervisors are well coordinated and that the productivity of all aspects of kitchen operations are running smoothly.
QUALIFICATIONS:
The ideal candidate will have a minimum of four (3) years of experience with the airport and/or
restaurant operations.
PHYSICAL WORKING DEMANDS:
• This position requires prolonged sitting, walking, standing, climbing, kneeling, twisting, repetitive use of hands, simple and
power grasping with hands, pushing, pulling, reaching, lifting and carrying up to 50 pounds.
You will enjoy:
-Sign on Bonus!
-Competitive Wages
-Benefit package available (Medical, Vision, Life, and Dental offered after 90 days of full-time employment)
-Flexible hours
-PAID employee parking provided, or RTD pass paid by the company throughout employment
-Most importantly, room for growth.
Please respond via email to this ad and send your resume
You must be able to pass a 10-year background check.
Please place "Que Bueno" in your email subject line.
We look forward to hearing from you! Don't miss out on this amazing opportunity, apply today!