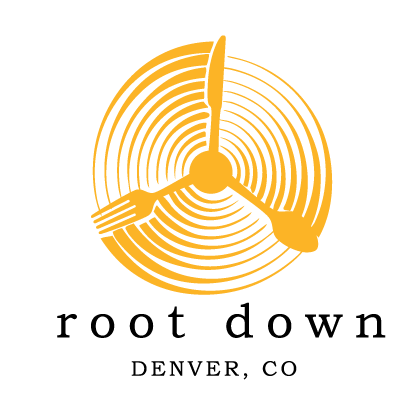 Root Down DIA, Timberline Steaks and Grille
Denver International Airport
Position Summary-
A Cook III main focus of responsibility is to prepare food. This is accomplished by assisting in the preparation of food items, and set up allocated stations as instructed by the Chef on duty and the compliance to established standards. Cook Ill's are leaders on the line. They assist in the professional development of Cook l's and Cook ll's. Responsible for prepping ingredients and assembling dishes; this role helps uphold the restaurant recipes and specifications. Cleanliness is very much a major part of everyone's responsibility in the kitchen. Cook Ill will take responsibility for the cleanliness protocols and established cleaning standards within the Kitchen. Individuals in the Cook III role will respond to requests from the Chef/Kitchen Manager, Front of House Manager, and General Manager.
Kitchens can be hot, noisy and stressful places, a Cook III needs to be able to work efficiently and quickly to be successful. It can be a dangerous job, with minor cuts, bruises and burns being a part of the routine.
Essential Duties & Responsibilities
Set up stations and collect all necessary supplies to prepare menu for service
Prepare a variety of foods; meat, seafood, poultry, vegetable, and cold food items
Arrange sauces and supplementary garnishes for allocated station
Cover, date and correct store all bits and pieces and food prep  items
Notify Chef/Management in advance of likely shortages
Serve menu items compliant with established standards
Use food preparation tools in accordance with manufactures instructions
Close the kitchen correctly and follow the closing checklist for kitchen stations
Maintain a prepared and sanitary work area at all times
Keep the work area fresh all through the shift
Make sure all storage areas are tidy and all products are stored appropriately
Constantly use safe and hygienic food handling practices
Returns dirty food preparation utensils to the appropriate areas
Assist with duties assigned by the Chef/Kitchen Manager, Front of House Manager, or General Manager
Qualifications & Education
It is preferred that Cook Ill's have two degree or a culinary
A combination of appropriate education and experience may be substituted for the minimum education requirements if the exact education/experience requirements are not fulfilled.
Equivalent Experience Requirements
A minimum of two years working in a Cook II role. A minimum of three years prior cooking experience within the industry may be substituted
A mastering of knowledge and complete understanding of various cooking methods, ingredients, equipment, and procedures
Accuracy and speed in executing assigned tasks
A mastering of knowledge in the industry's best practices
Core Competencies
Oversees the set up and stocking of stations with all necessary supplies
Prepares food for service (e.g. chopping vegetables, butchering meat, or preparing sauces)
Cook menu items in cooperation with the rest of the kitchen staff
Answer, report, and following instructions from the Chef/Kitchen Manager, Front of House Manager, or General Manager
Clean up station and take care of leftover food
Stock inventory appropriately
Ensure that food comes out simultaneously, in high quality and in a timely fashion
Comply with nutrition and sanitation regulations and safety  standards
Maintain a positive and professional approach with coworkers and customers
Skills and Responsibilities
Demonstrates all skills and abilities of Cook III
Mastering the knowledge of working all stations in the kitchen efficiently with no management direction
Demonstrates the ability to remain calm under  pressure
Communicates effectively with staff and management
Consistently leads by example, developing Cook I and Cook II
Capable of training new employees on all stations
Ability to expedite and call tickets in an organized and timely fashion while ensuring correct modifications
Shows a love and passion for cooking